dear you, welcome ❥
here is a selection of celestial inspirational ideas
some wonder moments
stylish decoration
beautiful sneak peeks
places with magic
browsed through the web with addiction.

(source mention below photos)


❥ fan de decoration et de design intérieur,
voici mon petit carnet d'observation,
collection de moments celestes,
de lieux magiques
d'instant de beauté designesque
de deco stylée
de beautés photographiques diverses et variées
trouvés au hasard de la toile.

(crédit des sources en dessous des photos)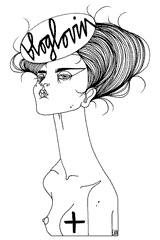 also here ...